Grievance & Redressal Committee
ACADEMIC YEAR 2021-22
Sr. No.
Name of Member
Designation
1.
Dr. Mahesh G. Saralaya
Principal, ADCBP, Ashta
Head
2.
Ms. Priyanka R. Shelake
Assistant professor Representative of faculty members
Member secretary
3.
Mr. Sachin J. Sajane
Assistant professor Representative of faculty members
Member
4.
Dr. Rajesh S. Jagtap
Assistant professor Representative of faculty members
Member
5.
Ms. Ayesha M. Bhaiji
Assistant professor Representative of faculty members
Member
6.
Mr. Nikhil S. Nalawade
Representative of Non-Teaching Staff
Member
7.
Mr. Abhijeet J. Gadale
Representative of Non-Teaching Staff
Member
8.
Mr. Jayvant P. Bhosale
Representative of Non-Teaching Staff
Member
Mechanism for filling a grievance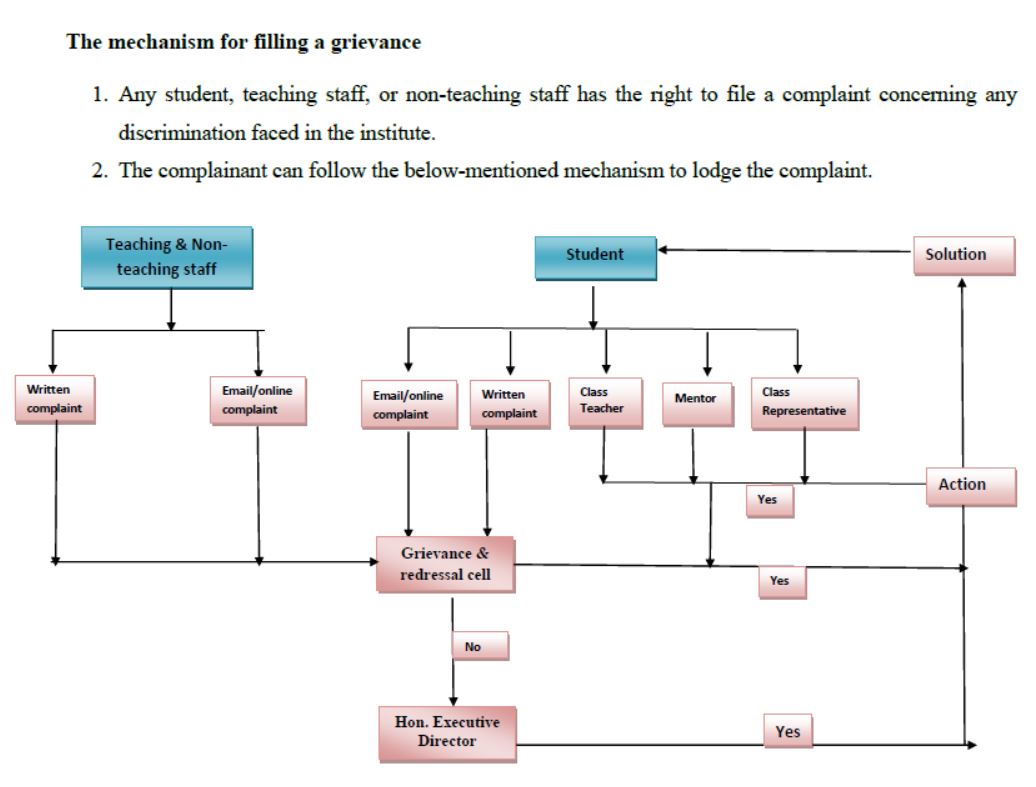 Objectives of Grievance and Redressal Cell
The objective of the Cell is to develop & establish transparent mechanism to rectify any kind of complaints from the students, teaching faculty & from members of support staff. This will help to build transparency & cultivate democratic values.
The cell should compose grievance redressal cell & evolve working mechanism in consultation with the head of institute. Refer guidelines issued by AICTE/University in this regard. Display necessary content for information to all concern.
Organize guidance sessions for all concern about objectives, composition & functions of the cell.
Maintain necessary documents & call periodic meetings of members as per requirements.
Prepare budget for the cell activities for approval in the month of April & forward activity plan of next academic session for incorporation into Academic Planner.
Report summary to the head of institute in the form of resources available, systems or mechanisms evolved & impact.