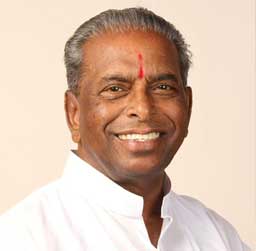 Hon'ble Shri. Annasaheb Dange
Founder
Ex Minister for Rural Development, Water Supply, Social Welfare, Maharashtra State. Best Parliamentarian award for best speech on the floor of the house. Founder of most professionally run spinning mill in India. Author of various Inspiring books. Founder of 43 Educational institutes with best track record.
Welcome to the Annasaheb Dange College of Pharmacy established in 2016. The institute has a talented and diverse community of learners and scholars located in dynamic city of Ashta, Sangli. Members of the Tech community are united by a commitment to intellectual vigor and excellence, and engaged together in the discovery of knowledge in the classroom, in the research lab, and in community outreach. Our goal is to define and model the technological research institute of the twenty-first century.
We are striving towards getting recognition as one of the nation's best Pharmaceutical Institute. The Institute offers a wide range of outstanding academic programs in B-Pharmacy and D-Pharmacy all of which are infused with a unique technological perspective that increased their relevance in today's world.
I invite you to check out our wide range of excellent academic programs and extracurricular activities. You can also catch a sense of Institutes spirited traditions. We appreciate your interest, and we hope you will visit us often, on the Internet or in person. "If you make the commitment, we'll make it happen!"