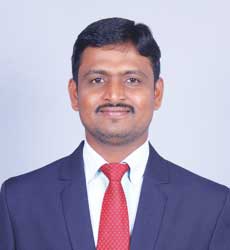 Mr. Sandeep M. Honmane
Head of Department
Department provides the facilities for the manufacturing and evaluation of various dosage forms. The subject deals with the practical aspects of formulation, preparation and analysis of various pharmaceuticals and cosmetics dosage forms. A graduate shall be able to formulate, store, dispense and analyze the prescription and/or manufacture the pharmaceuticals and cosmetics at the commercial level. It also helps the student to acquire knowledge and skill to apply quality assurance principle including legal and ethical aspects involving drugs, thus delivering a quality assured product as per the Pharmacopoeia, WHO and ISO standards. This department also helps to familiarize students with Current Good Manufacturing Practices (CGMP), design, development and maintenance of aseptic areas, procedure for sterility and stability testing, experiments in biotechnology, growth, isolation and identification of micro-organisms, microbiological assays etc.
Salient Features of Department
The Department has spacious working place. Each laboratory of department is well equipped instruments and facilitated with chemicals, glassware's, equipments and lab-wares.
Practical's and/or assignments are carried out according to the academic schedule and enough time is available with student to peruse the knowledge.
Adequate Faculty members are available.
Student can access the library facilities during the practical session.