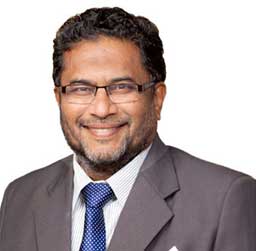 Prof. R. A. Kanai
Executive Director
As pharmacy has become a more global profession, issues of quality assurance of Pharmaceutical education programs have been amplified. Clients or customers in a given country or region want to be assured that the Pharmaceuticals being provided on products and services is of high quality – protective of the health, safety and welfare of its citizens.
Our academic system has been framed taking into consideration the responsibility of students to meet the demands of hi-tech pharmaceutical industry, at the same time ensuring that they confidently serve the requirements of patient care and pharmacy practice.
In keeping with its objective of providing the best possible pharmaceutical education, the College has built up a strong infrastructure. This comprises of highly knowledgeable faculty, most of whom hold doctorates and facilities that enable students to gain a contemporary education. Continuous interaction with industry is maintained to ensure that the learning program remains relevant to the changing trends in pharmaceuticals.
The College through continuous up-gradation is endeavoring to become a 'Continuous education centre', where new knowledge pertaining to the pharmacy field is generated on a regular basis